https://www.czechnationaltrust.org/wp-content/uploads/2015/02/logo-CNT-10.png
0
0
Misa Neuzilova
https://www.czechnationaltrust.org/wp-content/uploads/2015/02/logo-CNT-10.png
Misa Neuzilova
2017-09-26 11:23:32
2020-05-19 11:33:07
CNT Attends the International Conference of National Trusts in Bali, Indonesia
Prague College, one of the top private higher education institutions in the Czech Republic, has entered a partnership with the Czech National Trust (CNT).
The partnership should bring multiple exciting opportunities and benefits to both parties involved. It will start with a team of Prague College School of Art & Design students reviewing the entire CNT branding strategy and the current position of the Czech National Trust on the local market, and continue with these students devising and presenting their suggestions for upgrading the CNT marketing policy, materials and the website while making the website more user-friendly at the same time.
The Czech National Trust will be joining the Prague College Industry Network in return. This will provide Prague College students with the opportunity to intern at the CNT outside of term time, and will enable the two institutions to further cooperate on other marketing and educational activities.
"Entering this partnership has always felt very natural to us, mainly because both Prague College and the Czech National Trust are Czech institutions with very strong connections to the United Kingdom. Prague College is the only higher education institution in the Czech Republic offering courses taught in English which holds accreditation from a British university (Teesside), while the Czech National Trust has been founded with the very same mission and vision as the British National Trust. We always find it very beneficial when we can provide our students with real work opportunities, and we are sure that our Art&Design students as well as our Communications students will be very excited and interested in this work opportunity." – Douglas Hajek, Prague College Founder and Director
"We are absolutely thrilled about this partnership. Not only it will give us the opportunity to benefit from the extensive knowledge and expert skills of Prague College students, but it will also give us the opportunity to show the younger generations the importance of supporting one's cultural heritage in both practical and educational ways." – Dr. Irena Edwards, CNT Founder and Chairman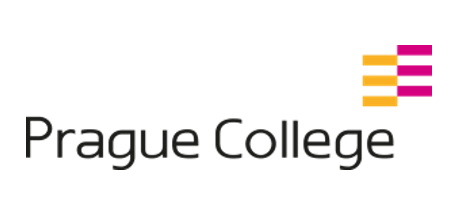 https://www.czechnationaltrust.org/wp-content/uploads/2015/02/logo-CNT-10.png
0
0
Misa Neuzilova
https://www.czechnationaltrust.org/wp-content/uploads/2015/02/logo-CNT-10.png
Misa Neuzilova
2017-09-21 06:45:40
2020-05-30 07:05:42
CNT enters a partnership with Prague College