New meaning to old values
CNT supports the renewal of Czech cultural heritage. For this purpose, we organize in cooperation with the National Trust of England and with the historic sight owners volunteer work stays and help reveal historical value, restore sights and bring them back to life. Check out our Working Holidays 2019 and come and help us!
Memorial to Marie von Ebner-Eschenbach
Marie von Ebner Eschenbach is considered one the most significant literary figures of the 19th century. Following the downfall of the Austria-Hungarian Empire, the German-writing author had practically been forgotten in her homeland. By reconstructing the tomb in her hometown of Zdislavice, CNT wants to draw attention not only to the literary and cultural legacy of this amazing woman. We also want to point out her warm relationship to her Moravian countryside homeland which had been her lifelong inspiration, as well as her exceptional social awareness materializing in her support of talented children and the founding of an almshouse and a nursery for the poor.
15.225.000 Kč
Transparent account number: 270781337 / 0300
Chinese Pavilion in Chateau Garden
The Czech National Trust is helping to raise funds for the rescue of the Chinese Pavilion, a romantic folly in the wonderful Chateau Garden in Kromeriz, a World Heritage Site.
700.000 Kč
Transparent account number: 270472892 / 0300
Patrons of the Czech National Trust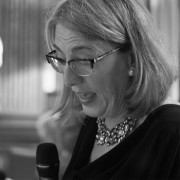 "Many of the exceptional historical buildings and objects in the Czech Republic are in a bad condition due to the past regimes that left properties uncared for and instilled in the people a feeling that heritage had nothing to do with them. In order to change this, I promoted and established the Czech National Trust ( CNT). In the UK, cultural heritage is massively supported by the public, and its National Trust a good example of what a voluntary organisation can achieve."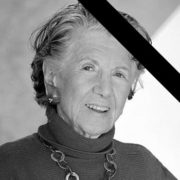 "There are very few countries in the world with such amazing historic buildings as the Czech Republic. Helping to save Czech cultural heritage has been a lifelong mission for me. It is a heritage we can all be proud of."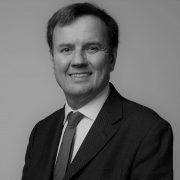 "I have been a keen supporter of the Czech National Trust since it's Launch in the Reform Club in London in 2014. I am proud to support their endeavour to build a volunteer and donor culture to preserve Czech heritage for future generations."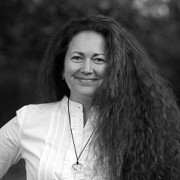 "To save our historic heritage for future generations; to restore awareness and pride of local communities and support them in adopting heritage sites – these are the reasons why I support the Czech National Trust."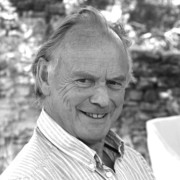 "I have spent all my working life in heritage conservation and since joining INTO when it was founded, I have helped with and supported the establishment of the Czech National Trust. I wish to see it grow strong and am very happy to be able to play a part in its future."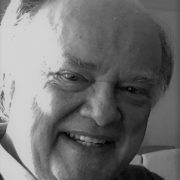 "My family has a strong connection to Zdislavice Chateau, the Tomb of Marie von Ebner- Eschenbach and to Czech cultural heritage. I am proud to help the Czech National Trust in its efforts to preserve it."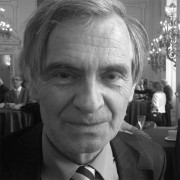 Jiří Patočka represents Czech Republic in the Administrative Council of College of Europe. He is a member of scientific and academic councils of Czech universities and professional institutions. He is also a member of UNESCO's ICOMOS National Committee, where he oversees making historical sites more economical. Furthermore, Patočka is a member of the Research and Development Department of the Ministry of culture in the field of National Gallery development.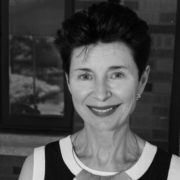 "As a custodian of major architectural collections, I have studied and lent support to heritage buildings for over forty years. Their conservation in the Czech Republic takes on a more personal significance for me, and one to which I can contribute my professional experience. The Czech cultural landscape is particularly dense in opportunities for giving a new life to real 'jewels' of heritage architecture and to tell their stories."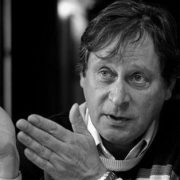 Following the Velvet Revolution, architect and architecture historian Zdeněk Lukeš worked at the Office of the President of the Republic on renovations of the Prague Castle. He was Dean of Faculty of Architecture at the Technical University of Liberec in 2000-2003. Since 2004, he's been teaching at the Prague branch of New York University. Zdeněk has prepared numerous exhibitions and is the author or co-author of number of publications and articles about modern architecture.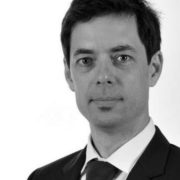 "We recognize the importance of social and professional responsibility to address the unmet legal needs of our society, culture and environment. We are proud that we can be a part of CNT and its projects."
DELTA Legal provides legal advice in all areas of law in Czech Republic and internationally through a wide network of associate offices. DELTA Legal is a legal adviser to the Czech National Trust and provides it with pro bono services as part of its CSR activities.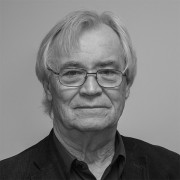 Czech architect Vaclav Girsa has focused his lifetime work on restoration and care of historic buildings. He is a member of the Czech Chamber of Architects, Society of Czech Architects, Czech Nation Committee of ICOMOS. He is also a member of the Academic Council of National Heritage Institute and various other professional committees. Since January 2015, he serves as President of the Czech National Committee of ICOMOS.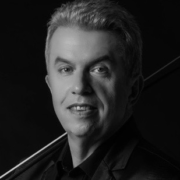 "It is a great honor for me to endorse a meaningful and beautiful project, which is full of great ideas. Creativity, together with positive energy, has a real and original future. Czech National Trust has all of that and much more. I look forward to being a patron and our wonderful cooperation!!!"
The Czech Republic is home to over 40,000 sites classified as national heritage and 12 UNESCO sites, which is more for square kilometer than France or Italy. If you want to help save this amazing heritage of international importance by donating your time or money, here is how you can get involved:
Every small donation helps. Donate today or set up a regular donation. All our donors great and small are much appreciated. Thank you.
Are you a heritage expert, garden specialist, architect, photographer or perhaps an artist? Let us know about the things you do and we will arrange an event together, or get you involved in one of our projects.
Is manual work the best way of relaxation for you? Join our working holidays or help throughout the year in a way you are comfortable with.
A National Trust in the Czech Republic
The Czech National Trust  promotes and supports the conservation, protection and maintenance of cultural heritage in the Czech Republic; a cultural heritage of international importance. It aims to inspire, foster and promote the development of an effective voluntary and donor culture in the Czech Republic.
CNT is a member of International National Trusts Organisation – INTO.
The Czech National Trust is developed and supported by people living in the Czech Republic and abroad
Do you like what we do? Send us your email address and we will send you information from time to time, such as what we are working on, our progress, what events are coming up, how you can get involved. We look forward to hearing from you.
CNT is supported by these organisations